Learning techniques and styles are ever evolving and as technology advances, they follow in suit. The learning context has become more dynamic than ever leading to a massive change in learning ways than it was back in the day. With the advancement in technology and the emergence of remote learning, classrooms are being redesigned so they fit the innovative needs of contemporary digital learners.
Pencil and paper, and face-to-face communication were once the essential elements of education, but today, tech alternatives have become more dominant offering a more hands-on experience and more efficient learning process. From traditional paper textbooks to cloud storage, online platforms, e-books and virtual classrooms, learning has become more accessible and convenient for students around the world.
Cloud storage
Traditionally, students carry a variety of notebooks with them containing study material and assignments, but that only increases the risk of forgetting their homework at home and even losing it altogether. With online cloud storage, all this work can be protected. By doing their assignments in electronic form and uploading them to cloud storage, they remain safely stored online to be used whenever needed.
Online notes
In addition to cloud storage, another innovation includes using online notes. For instance, there's a vast choice of comprehensive NUS notes that offer great help and resources when it comes to revisions and learning processes. These notes provide reliable info and give a deeper and more detailed insight into any subject. They can be accessed from anywhere at any time, and even downloaded using by swapping the students' own resources or by buying exchange credits. These online notes help students get a better understanding of their topics and can significantly enhance their performance. Online notes databases contain the notes of previous students and cover all the lectures from the university courses which makes studying for an exam more efficient and successful.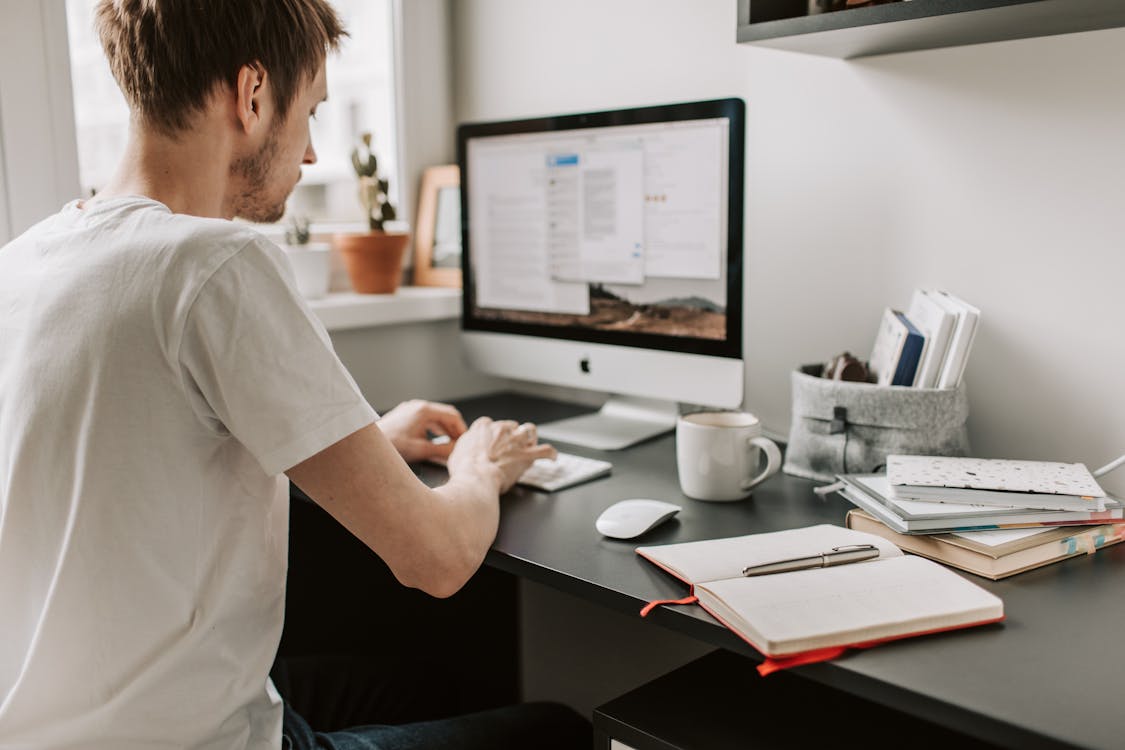 Online platforms
With the onset of the COVID-19 pandemic struck, students worldwide have been pushed out of their traditional classrooms and into a remote-learning situation. This required an adjustment period and a change in their learning techniques. Virtual classrooms aren't a novelty and they've existed for a while but they have now gained even bigger popularity and taken a more central stage. Not only do they offer the convenience of remote learning, but they also enable live interaction through chats and collaborations adding a much-needed element of fun.
An additional benefit of both online storage and platforms is the fact that it allows more time for learning and comprehension for those students who take longer to understand a topic. In this way, they're no longer intimidated or embarrassed if they struggle to figure things out. They are free to learn at their own pace, submit work electronically, automatically assess their tasks, and communicate with teachers in case they're experiencing learning difficulties.
E-books
Gone are the days of long hours spent at the library flipping through endless numbers of pages in books that may not even be the right ones.  Whereas that used to be a grim reality before, students today are in a far better position having easy access to information via smart search engines. By entering a reference or quotation, students can find huge amounts of information on the Internet. EBooks are now preferred over traditional paper books and are more affordable as well. Moreover, they can be downloaded to students' smart devices which conveniently eliminates the burden of having to carry massive loads of books. When necessary, all material can be easily accessed using a Wi-Fi network.
Smartboards
Smartboards are a more innovative version of a classic whiteboard that helps students to learn better and quicker. Students can write on them using real or digital markers, and everything can be recorded for later use. On top of that, all digital lines can be transformed into visual elements. Taking everything one step further, a smart screen can be used that allows students to move images according to their needs and preferences.
Virtual reality
Foreign countries and remote domestic areas are no longer wishful thinking as virtual reality enable everyone to visit any destination in a matter of moments. With real-life experiences at hand, VR devices provide learners with a unique chance to master their subject quickly and with much greater enjoyment. In the trying times of the COVID-19 pandemic, it was practically impossible to attend lessons in person, so augmented reality offered a very convenient way for students to see a 3D model of their study subject as well as to interact with it in a virtual setting.
Modern technology has advanced so much and so fast in recent years that it made learning easier and more accessible to practically anyone anywhere. It's now possible to take classes remotely and access learning materials and online notes much easier and faster than ever before. From enabling real-life experiences, allowing students to learn at their own speed, adding a fun factor, and teaching students online responsibility to encouraging their collaboration and preparing them for the challenges of the workforce, technology today plays a crucial role in the life of every student.