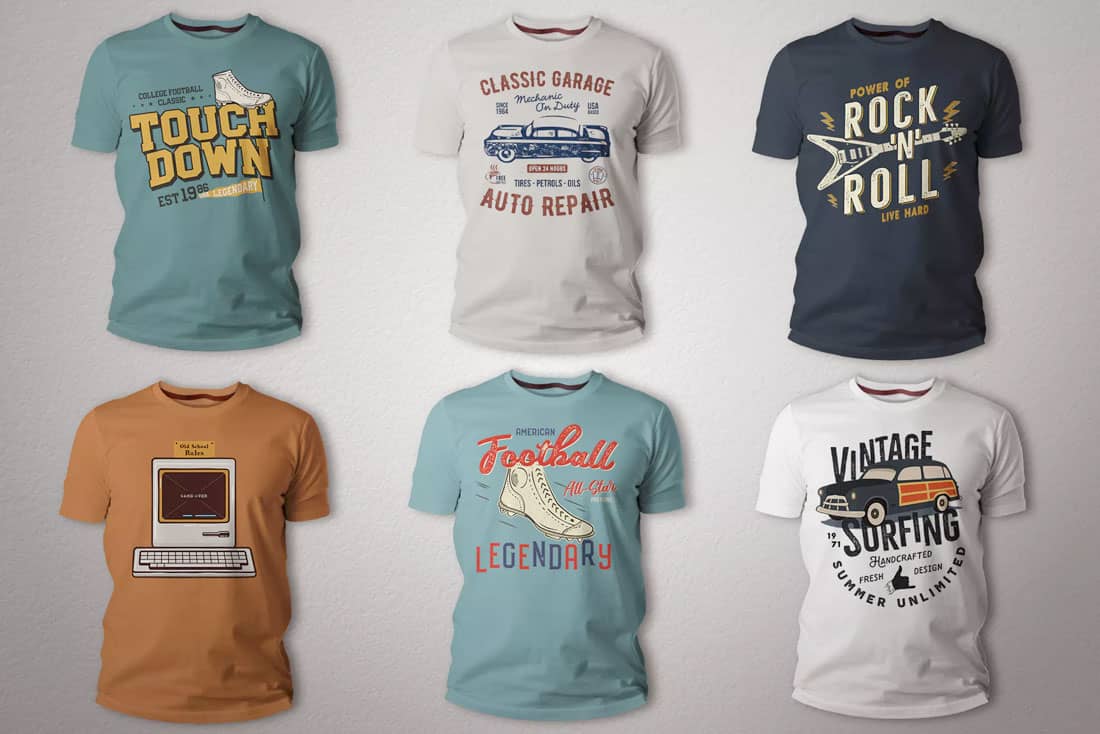 If you are planning to create a T-shirt in association with your custom T-Shirt printing company, there could be many aspects to take note of! Apart from choosing a great custom T-shirt shop, you will also need to have a fair idea about creating the best designs so that they can leave a mark. Ask yourself the following questions:
What makes T-shirts special?

Why do some T-shirts continue to remain in our wardrobe and become our preferred attire for years and years together? 

Why do some get discarded almost as soon as they are purchased?
The trick involved in creating the right design for the tee resides in the responses to these questions. Custom T-shirts are created with the help of a happy confluence between the customer and the designer. Both need to work in tandem with each other and come up with designs that suit the basic objective of creating the tee. Irrespective of whether the apparel is being designed as a marketing tool or as a regular tee to be sported in style, the following guidelines must be kept in mind for coming up with the best designs.
Important Guidelines for Custom Shirt Printings 
Consider each element with perfect detailing:

Each element of the design will have to be considered with perfect detailing. You need to treat the task as if the t-shirt is being designed for a specific purpose. Will the design be appropriate in a club, at a casual weekend lunch, for a leisurely walk down the street, or a brunch with family? These are some of the questions to ask. Although a single attire may not be perfect for all situations, it must see you through many kinds of social interactions and situations. Looking into detailing is the best way to delight the customer in the most successful way possible. 
Perform a Thorough Market Research:

Market research must be conducted thoroughly before a customer makes suggestions for t-shirt design and a designer begins his work! What kind of designs is being created these days? Which ones are working better than the others? Which ones have been around for a considerable period, and which are the ones with sporadic successes? Studying all these designs is important. These will tell you what to do and what not to do. Your new design needs to be based on your learnings. 
Design What you would Like to Wear:

Some creators and designers try to tap a market space they aren't convinced about. For instance, they may be apolitical themselves, however, they may think that political posts would work! This may not work generally! You need to create or provide inputs for creating a Tee that you would be proud to sport. That's how it should be! It's like how you

make your shirt

. 
A lot of other things including space utilization, choice of color, and parity in size must be conducted for ensuring good results. A complete balance in design elements is also warranted.