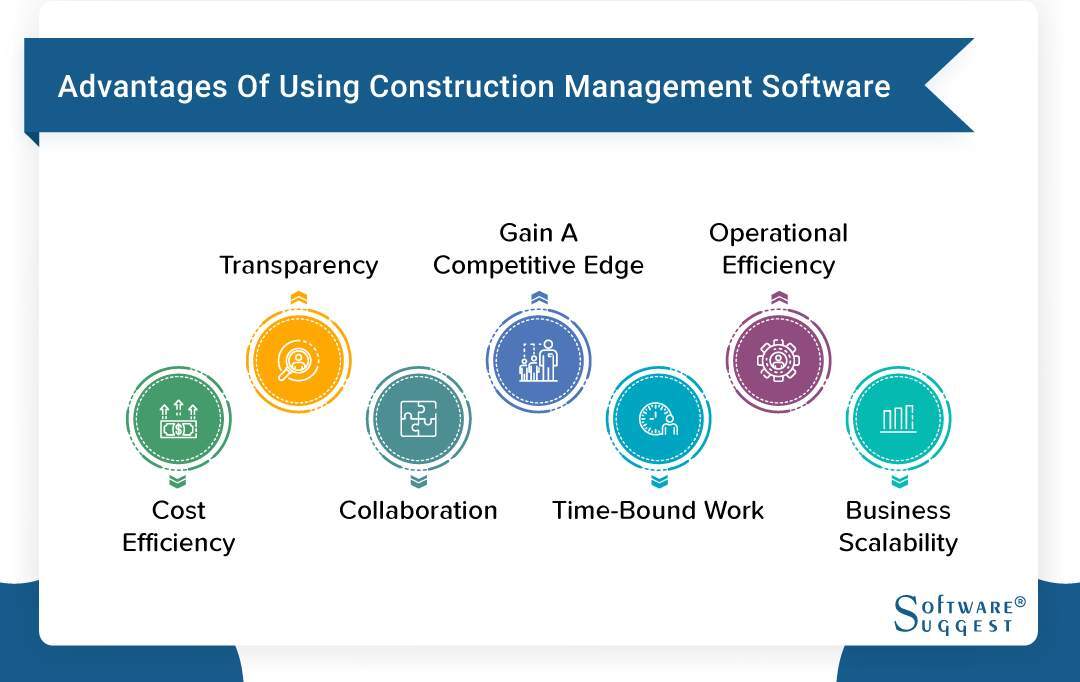 Introduction
These days, a large number of construction firms invest in construction management software. While some think of it as an unnecessary expenditure, most firms vouch for its usefulness and necessity in today's world.
Construction management software plays a very important role in the growth and prosperity of a construction firm. While choosing software for your firm, you should figure out whether it has the kind of features and mechanisms that would serve you well.
With the help of construction management software, a construction firm can plan a project and estimate the costs associated with it. In every stage of a construction-based project, construction management software proves to be helpful.
Here are 6 advantages of using construction management software:
Better Management
When something is referred to as construction management software, you know what to expect from it. The biggest reason why software is used in construction processes is to ensure that things are managed more efficiently and work gets done as per the schedule.
To speed up management processes, you should invest in construction software that is easy to comprehend and use. Every member of the team should find the software to be convenient to work around. A good construction management software is one that caters to everybody.
Data Accessibility
When a construction project is going on, work could slow down when some information or data doesn't get conveyed properly or to the right person. To ensure that doesn't happen, a construction firm should invest in good-quality construction management software.
A large amount of paperwork is involved in construction projects. Each and every document related to the project must be stored in a safe and secure manner. By using construction management software, you can store all the data and information in an organised manner.
Cost Reduction
The most effective way to reduce the costs associated with a construction project is to install construction management software. With the help of software, you can bring down the expenses involved in most of the departments.
Whenever somebody needs to access a particular document or file, they can use the construction management software and get all the information they need in a few seconds. The software will also enable you to track the various aspects of a project conveniently.
Risk Assessment
Every year, several people lose their lives in accidents that take place during construction projects. There are many who get injured seriously as well. Apart from putting the lives of workers at risk, a poorly designed safety management system also contributes to delaying the construction project considerably.
When you want to ensure the safety of your workers and don't wish to make any compromises on that front, you must look for reliable construction management software. You should invest in the kind of software that can help you assess the risk factors at the construction site.
Business Growth
Worldwide, technology has played an important role in propelling the growth of all kinds of businesses forward. Technology has benefitted the construction industry in a huge way as well. Today, a leading construction firm cannot imagine operating without well-structured software.
In a construction project, a large number of people are involved. Construction management software makes it very convenient to put together teams and delegate work or responsibilities to different individuals as per their skills and expertise.
Higher Efficiency
Apart from the quality of the work delivered, the success of a construction project is also gauged by the amount of time it took for a firm to complete it. Before construction work starts, a schedule is drawn out and one needs to adhere to a certain timeline.
A delay leads to an increase in the cost or expenses related to the project. To ensure work gets completed on time, a construction firm has to take the help of construction management software. It will help in streamlining the different tasks and activities and ensure that every department works efficiently.
Conclusion
One of the biggest reasons behind construction firms registering healthy growth is because of the usage of construction management software. When you use the software smartly keeping your objectives in mind, you get the results you wish for. If you happen to look for construction software dubai, you should try out https://signax.ae.